End Point Assessment
_EPA_details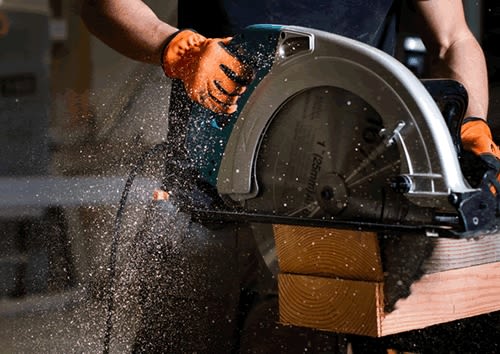 Advanced Carpentry & Joinery

ST0263

12-15 months

Assessed Version: v1
Introduction
The occupation involves carrying out advanced skilled work, primarily using timber products, either on a construction site, or in a workshop, creating and installing building components. The advanced carpenter and joiner is able to undertake complex job tasks, requiring high levels of practical skills and knowledge, in addition to managing their own work and leading small teams.The main differences between a level 2 site carpenter / architectural joiner, and a level 3 advanced site carpenter / architectural joiner are that the advanced carpenter / joiner has responsibility for managing their own and other people's work, as well as being required to complete complex and non-standard work. Examples of complex tasks include curved products, irregular joints and bespoke work.
Occupational role
This is a core and options apprenticeship, with two pathways:
Pathway 1
An Advanced Site Carpenter will normally work on a building site, or in domestic and commercial premises, preparing and installing complex and often bespoke building components e.g. high-qualitydoors, shaped linings, staircases with turns, complex wall and floor units, erecting bespoke structural carpentry (inclined roofs and joists) and erecting complex roof structures (e.g. inclined roofs with hips, valleys and dormers).
Pathway 2
An Advanced Architectural Joiner will normally be employed in a workshop, producing complex building components by setting out, marking out and manufacturing bespoke architectural products (e.g. doors, windows, staircases with turns and panelling/cladding).
Funding
Maximum £9,000
Level 3
Entry requirements
Employers will set their own entry requirements.
Content
The apprenticeship includes core skills, core technical knowledge, and core behaviours required to undertake the work of an advanced site carpenter or advanced architectural joiner.
End Point Assessment
Overview of assessment
The end point assessment covers all ofthe skills, knowledge and behaviours in the Standard. It will take place using independent assessors appointed by QFI and the methods shown below:
Knowledge Assessment
Consisting of a short, written test, consisting of 35 questions to assess understanding of the core and specific knowledge and behavioural requirements of the advanced site carpentry or advanced architectural joinery.
Practical Skills Assessment
An observation of a practical activity, including oral questioning where required, in which the apprentice will demonstrate they have the skills, supporting knowledge and behaviours required for their chosen job role.
Readiness for assessment
The employer will endorse progression to the end point when satisfied that the apprentice is consistently working at or above the level set out in the standard, and the pre-requisite gateway requirements have been met with evidence to support these:
achieved minimum level 2 English and mathematics
achieved a National Vocational Qualification (NVQ) in their chosen job role from one of the following:

NVQ Level 3 Diploma in Wood Occupations –Site Carpentry
NVQ Level 3 Diploma in Wood Occupations –Architectural Joinery
Grading
This apprenticeship is graded by the independent assessor appointed by QFI and grades are either:fail, pass, merit or distinction.
Professional Recognition
The achievement of this standard will meet the requirement of the Construction Skills Certification Scheme (CSCS) 'Advanced Skilled Worker' standard, which is widely recognised as a 'licence to operate' in a skilled construction trade.
Why choose QFI
QFI is listed on the Register of Apprenticeship Assessment Organisations to assess this apprenticeship Standard. We have access to specialist, occupationally competent independent assessors. We will work with you to ensure that the end-point assessment runs as smoothly as possible providing support for any staff involved in the process. Contact us now to discuss your requirements leadassessor@qfiepa.org