End Point Assessment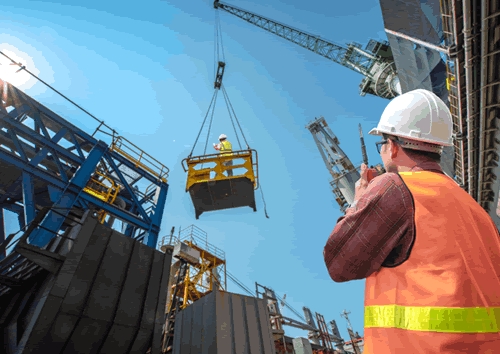 BEMS Controls Engineer
Reference Code:

ST0629

Level:

4

Version:

1.0

Duration:

36 months
Introduction
The broad purpose of the occupation is clearly focused upon the control, performance and efficiency of energy usage and comfort control in industrial/ commercial /public buildings of a diverse nature.
Occupational role
This occupation is found in the building services sector and includes the specialist design, installation and commissioning expertise required to undertake this control and servicing function.
Funding
Maximum £15,000
Entry requirements
Employers will set their own entry requirements.
Content
The apprenticeship includes core knowledge, skills and behaviours required to undertake the work of a Building Energy Management System (BEMS) Controls Engineer.
End Point Assessment
Overview of assessment
The end point assessment covers all of the skills, knowledge and behavioursin the Standard. It will take place using independent assessors appointed by QFI and the methods shown below:
Assessment Method 1: Project Report and Presentation with Questioning
This method has 2 components:
Component 1: Project Report Consisting of a work-based project, presented as a 4500-word that has a factual business application and is designed to ensure that the apprentice's work meets the needs of the business, is relevant to their role and allows the relevant knowledge, skills and behaviours to be demonstrated for the EPA. The project's subject, title and scope will be agreed between the employer and QFI at the gateway stage.
Component 2: Project Presentation with Questioning -This will be based on the project carried out in component 1 and will cover a summary of the project and report. Conducted on a one-to-one basis, between the apprentice and an assessor. The assessor will review the presentation and Project Report prior to the Presentation with Questioning taking place. The Presentation with Questioning will last for a total of 60 minutes with a minimum of 4 questions.
Assessment Method 2: Practical Observation with Questioning
The assessor will observe works that enable the apprentice to demonstrate the skills and behaviours that would normally occur during a typical working day in the apprentice's normal workplace. Between 4-12 questions will be asked both during and after the observation to allow the apprentice to demonstrate their underpinning knowledge. The observation will typically take 4 hours and can be split into discrete sections held over a maximum of 1 working day. In advance of the observation, apprentices are provided with information on the format of the observation, including timescales.
Readiness for assessment
The employer will endorse progression to the end-point when satisfied that the apprentice is consistently working at or above the level set out in the standard, and the pre-requisite gateway requirements have been met with evidence to support these:
achieved minimum level 2 English and mathematics
submitted an agreed project subject, title and scope at gateway to the employer and QFI.
Grading
This apprenticeship is graded by the independent assessor appointed by QFI and grades are either: fail, passor distinction.
Professional Recognition
N/A
Why choose QFI
QFI is listed on the Register of Apprenticeship Assessment Organisations to assess this apprenticeship Standard. We have access to specialist, occupationally competent independent assessors. We will work with you to ensure that the end-point assessment runs as smoothly as possible providing support for any staff involved in the process. Contact us now to discuss your requirements leadassessor@qfiepa.org