End Point Assessment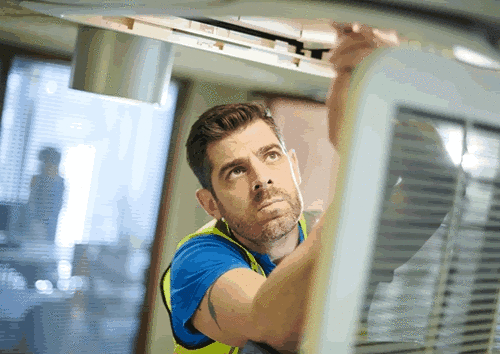 Building Services Engineering Service & Maintenance Engineer
Reference Code:

ST0061

Level:

3

Version:

1

Duration:

48 Months
Introduction
Building Services Engineering makes buildings work. Service and Maintenance Engineers play a key role in planning and completing a range of maintenance work encompassing industrial and commercial building services engineering systems such as ventilating, heating, water supply, waste (effluent discharge) and drainage
Occupational role
The role includes related electrical isolation, disconnection, reconnection and reactivation. Service and Maintenance Engineers also complete planned preventative maintenance and undertake any required remedial repairs. In addition, they monitor and manage the operation of plant and equipment through building and energy management systems.
Funding
Maximum £18,000
Entry requirements
Employers will set their own entry requirements.
Content
The apprenticeship includes core knowledge, skills and behaviours required to undertake the work of a Building Services Engineering Service and Maintenance Engineer.
End Point Assessment
Overview of assessment
The end point assessment covers all of the skills, knowledge and behaviours in the Standard. It will take place using independent assessors appointed by QFI and the methods shown below:
Knowledge Test
This will consist of 60 multiple-choice questions on a computer-based platform in a controlled invigilated environment. The questions will assess underpinning knowledge and behaviours as identified within the assessment plan. Time allowed for the test is 90 minutes.
Written Scenario Based Project
This consists of a timed synoptic written Scenario Based Project under exam conditions, set by QFI and invigilated by an assessor. This assessment is used to confirm the apprentice is able to identify, diagnose and rectify faults, which is critical to this occupation. Time allowed is 3 hours
Practical Observation
Consisting of the apprentice being observed, in a real work environment, undertaking a planned maintenance task of sufficient complexity to last at least 2 hours and not exceeding 3 hours. During the observation there will be interaction between the assessor and apprentice to allow all areas being tested to be checked and any gaps to be addressed
Professional Discussion
Conducted on a one-to-one basis with the apprentice the assessor will explore how the apprentice applied the knowledge, skills and behaviours in the workplace, using evidence from the apprentice's Record of Achievement as the basis which must be supplied to the Assessor one week prior to the Professional Discussion.60 minutes is allowed for the professional discussion
Readiness for assessment
The employer will endorse progression to the end-point when satisfied that the apprentice is consistently working at or above the level set out in the standard, and the pre-requisite gateway requirements have been met with evidence to support these:
achieved minimum level 2 English and mathematics
compiled a Record of Achievement which forms the basis of Professional Discussion.
Grading
This apprenticeship is graded by the independent assessor appointed by QFI and grades are either: fail, pass or distinction.
Professional Recognition
N/A
Why choose QFI
QFI is listed on the Register of Apprenticeship Assessment Organisations to assess this apprenticeship Standard. We have access to specialist, occupationally competent independent assessors. We will work with you to ensure that the end-point assessment runs as smoothly as possible providing support for any staff involved in the process. Contact us now to discuss your requirements leadassessor@qfiepa.org