End Point Assessment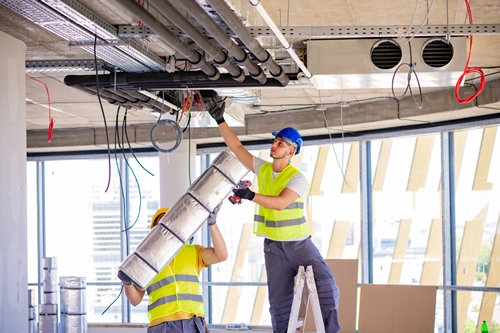 Building Services Engineering Technician
Reference Code:

ST0041

Level:

4

Version:

1.0

Duration:

36 Months
Introduction
Building Services Engineering Technicians are associated with the supervision of the installation' commissioning or servicing of environmental technologies on construction projects and are based on construction sites with occasional time in offices.
Occupational role
Building Services Engineering Technicians will be working on construction sites and as well as being able to deliver their own technical responsibilities they will also need to supervise and co-ordinate a workforce involved in the delivery of trades activities and ensure their safety and the safety of others. There will also be some liaison with third parties such as design teams, clients and statutory authorities.
Funding
Maximum £12,000
Entry requirements
Employers will set their own entry requirements.
Content
The apprenticeship includes the skills, technical knowledge, and behaviours required to undertake the work of a Building Services Engineering Technician.
End Point Assessment
Overview of assessment
The end point assessment covers all the skills, knowledge and behaviours in the Standard. It will take place using independent assessors appointed by QFI and the methods shown below:
Presentation - informed by a technical project brief
The apprentice responds to a technical project brief, issued by QFI at Gateway, and prepares to deliver a presentation on this.
Structured interview -informed by a written report
The apprentice completes a written report which demonstrates how, in the course of their apprenticeship, they integrated the KSBs needed to be a competent Building Services Engineering Technician. This report is verified by a professionally qualified engineer, submitted by the apprentice and will be used to inform the areas to be explored in the structured interview.
Readiness for assessment
The employer will endorse progression to the end point when satisfied that the apprentice is consistently working at or above the level set out in the standard, and the pre-requisite gateway requirements have been met with evidence to support these:
Level 4 qualification in Construction and the Built Environment
achieved Level 2 English and mathematics
completed a portfolio of evidence
employer confirmation
Grading
This apprenticeship is graded by the independent assessor appointed by QFI and grades are either: Fail or Pass.
Professional Recognition
This Apprenticeship will include the knowledge, skills and behaviours required to achieve Technician status with the Chartered Institution of Building Services Engineers (EngTech LCIBSE). The Technician Professional Review process for EngTech LCIBSE is included in the end-point assessment process for this Apprenticeship and will lead to the designatory letters EngTech LCIBSE and the status of Engineering Technician.
Why choose QFI
QFI is listed on the Register of Apprenticeship Assessment Organisations to assess this apprenticeship Standard. We have access to specialist, occupationally competent independent assessors. We will work with you to ensure that the end-point assessment runs as smoothly as possible providing support for any staff involved in the process. Contact us now to discuss your requirements leadassessor@qfiepa.org