End Point Assessment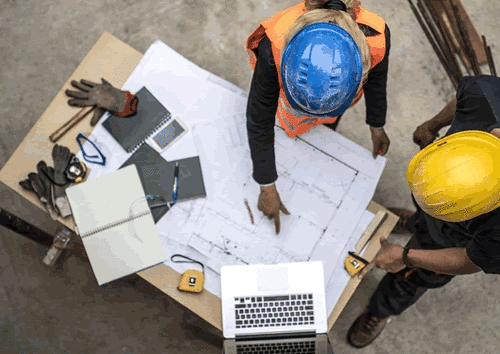 Construction Site Engineering Technician
Reference Code:

ST0046

Level:

4

Version:

1

Duration:

36 months
Introduction
Construction Site Engineering Technicians are associated with the dimensional control and application of engineering solutions on construction projects and are based on construction sites with occasional time in offices. Typical job titles can include: Assistant Site Engineer, Assistant Engineer, Civil Engineering Technician or Construction Site Technician. In the case of SME construction companies, the roles are likely to include Site Engineer, Civil Engineer or Project Engineer.
Occupational role
The main duties and tasks of a Construction Site Engineering Technician are:
Dimensional control of construction projects
Assisting design teams with civil engineering solutions on construction projects
Supervision of specialist contractors
Contribute to the control of health and safety on construction projects
Recording, control and reporting of progress on a construction project
Contribute to the minimisation of the environmental impact of construction projects
Control the quality of works on a construction project
Funding
Maximum £9,000
Entry requirements
Individual employers will determine their own entry requirements, but the typical entry requirements for this Apprenticeship will be five GCSEs or equivalent, including Maths, English and a Science; or a Level 2 Apprenticeship.
Content
The apprenticeship includes core knowledge, skills and behaviours required to undertake the work of a Construction Site Engineering Technician.
End Point Assessment
Overview of assessment
The end point assessment covers all of the skills, knowledge and behaviours in the Standard. It will take place using independent assessors appointed by QFI and the methods shown below:
Project with Presentation
It will consist of:
A Technical Project Brief: apprentices will develop a response to a technical brief set by QFI, with a number of options and a rationale for the choice of one as the optimum solution
A written report of 1500-1600 words which demonstrates how, in the course of their apprenticeship, the apprentice has integrated the knowledge, skills and behaviours to be a competent Construction Site Engineering Technician
A 10-minute presentation by the apprentice to an Assessor Panel showcasing their response to the project brief. This will be followed by 10-15 minutes of questions and discussion.
Structured Interview
The structured interview, will consist of:
A 30-40-minute structured interview based on the written report submitted prior to the interview verified by a professionally qualified engineer. The purpose being to determine the apprentice's ability to integrate the knowledge, skills and behaviours acquired during the apprenticeship.
Readiness for assessment
The employer will endorse progression to the end-point when satisfied that the apprentice is consistently working at or above the level set out in the standard, and the pre-requisite gateway requirements have been met with evidence to support these:
achieved minimum level 2X English and mathematics
achieved the Level 4 qualification in Construction and the Built Environment
Grading
This apprenticeship is graded by the independent assessors appointed by QFI and grades are either: fail or pass.
Professional Recognition
This Apprenticeship will include the knowledge, skills and behaviours required to achieve Technician status with the Institution of Civil Engineers (EngTech MICE).
Why choose QFI
QFI is listed on the Register of Apprenticeship Assessment Organisations to assess this apprenticeship Standard. We have access to specialist, occupationally competent independent assessors. We will work with you to ensure that the end-point assessment runs as smoothly as possible providing support for any staff involved in the process. Contact us now to discuss your requirements leadassessor@qfiepa.org