End Point Assessment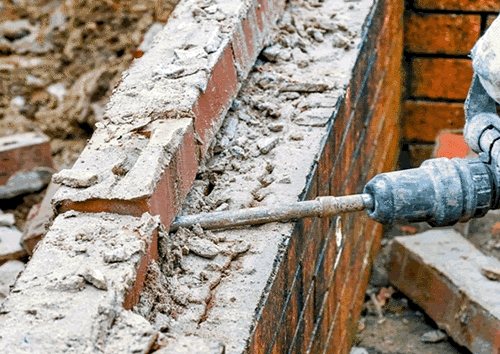 Demolition Operative
Reference Code:

ST0615

Level:

2

Version:

1

Duration:

24 months
Introduction
Demolition Operatives carry out the process of demolishing or part-demolishing structures ranging from standard brick and concrete buildings to bridges, industrial plants and power stations. It is a safety-critical role, utilising hand and power tools to carry out demolition work to strict operating procedures to ensure the demolition process is continuously and safely under control. The Demolition Operative role is the entry-level route into the demolition industry.
Occupational role
Demolition Operatives provide a support role in demolition projects and would typically be involved in a range of tasks, as part of a team and under supervision, including: using hand and power tools to remove internal parts of buildings such as doors, radiators and ceilings; using a range of heating and cutting equipment to burn through different types of metals; carrying out lifting operations working with several types of lifting equipment ranging from hoists to cranes; being aware of the requirement to protect the environment and recycle materials.
Funding
Maximum £9,000
Entry requirements
A minimum age of 18 years applies.
Content
The apprenticeship includes core skills, core technical knowledge, and core behaviours required by Demolition Operatives.
End Point Assessment
Overview of assessment
The end point assessment covers all of the skills, knowledge and behaviours in the Standard. It will take place using independent assessors appointed by QFI and the methods shown below:
Practical test
This will consist of a practical assessment, completed in in a real work environment which provides apprentices with the opportunity to demonstrate the core and specific knowledge, skills and behaviours they have learnt through their apprenticeship. The duration of the practical assessment will be approximately 4 hours and may be carried out on a live demolition site or in a training centre. During the practical test, the assessor will ask you a series of 10 open questions, of which 5 will be safety-critical questions.
Professional Discussion
This will take the form of a structured interview between the apprentice and the assessor and will take approximately 1.5 hours. It will consist of a series of 18 open questions, with follow up questions if required. It will be used to assess the apprentice on skills not covered by the practical assessment and is informed by the apprentices' portfolio of evidence. The apprentice can use their portfolio during the discussion to support their answers.
Readiness for assessment
The employer will endorse progression to the end-point when satisfied that the apprentice is consistently working at or above the level set out in the standard, and the pre-requisite gateway requirements have been met with evidence to support these
achieved minimum level 1 English and mathematics and taken the tests for level 2. For those with an education, health and care plan or a legacy statement -English and mathematics minimum requirement is Entry Level 3
completed a portfolio of evidence
Grading
This apprenticeship is graded by the independent assessor appointed by QFI and grades are either: fail, pass or distinction.
Professional Recognition
N/A
Why choose QFI
QFI is listed on the Register of Apprenticeship Assessment Organisations to assess this apprenticeship Standard. We have access to specialist, occupationally competent independent assessors. We will work with you to ensure that the end-point assessment runs as smoothly as possible providing support for any staff involved in the process. Contact us now to discuss your requirements leadassessor@qfiepa.org