End Point Assessment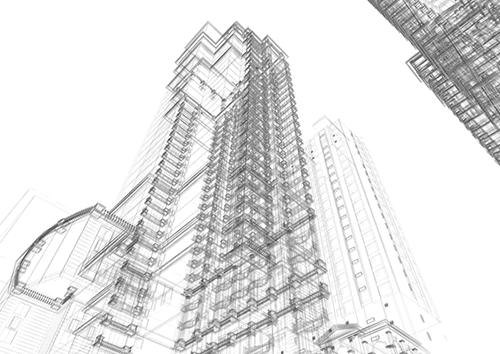 Digital Engineering Technician
Reference Code:

ST0266

Level:

3

Version:

1

Duration:

36 months
Introduction
The role is to produce detailed solutions to achieve the optimum performance of built environment projects via digital models and presentations using software, sketches and electronic visualisations.
Occupational role
The apprentices will typically support Digital Engineers or other functional specialists in completing complex tasks using digital engineering techniques.
Funding
Maximum £21,000
Entry requirements
Typically, five GCSEs or equivalent, including Maths and English; or a Level 2 Apprenticeship. Employers have their own specific entry requirements.
Content
The apprenticeship includes core skills, knowledge, and behaviours required by Digital Engineering Technicians.
End Point Assessment
Overview of assessment
The end point assessment covers all of the skills, knowledge and behaviours in the Standard. It will take place using independent assessors appointed by QFI and the methods shown below:
Synoptic Project
Based on 5 real life project scenarios that the apprentice is likely to be exposed to over the lifespan of a construction project. The synoptic project will test the application of a selection of the knowledge, skills and behaviours defined in the Standard and test their ability to work within a BIM environment. Apprentices will be given background information in the form of a fictitious project assignment, a week before, which allows some preparation time and an opportunity for apprentices to identify any flaws in the information. The apprentices can bring their notes to the assessment.
Interview
The interview will consist of a competence-based interview with structured questions to determine the apprentice's level of competence. The assessor will consider the range of evidence provided in response to the interview questions, the apprentices portfolio of evidence and Synoptic Project. The interview will take approximately three and a half hours and the aim will be for the assessor to probe and evaluate the apprentice's level of behavioural competence, technical skill set, knowledge and understanding from the evidence provided.
Readiness for assessment
The employer will endorse progression to the end-point when satisfied that the apprentice is consistently working at or above the level set out in the standard, and the pre-requisite gateway requirements have been met with evidence to support these:
achieved minimum level 2 English and mathematics
successful completion of Level 3 BTEC Diploma Construction and the Built Environment NVQ Level 3 Diploma in Built Environment Design
completed portfolio of evidence
Employer reference to endorse the candidate
Grading
This apprenticeship is graded by the independent assessor appointed by QFI and grades are either: fail, pass, merit or distinction.
Professional Recognition
This Apprenticeship will include the knowledge, skills and behaviours required to achieve Technician/Associate status through the following professional institutions. The professional review process is included in the assessment process for this Apprenticeship. The options are:
Associate Construction Manager (ACIOB) -The Chartered Institute of Building

Civil Engineering Technician (EngTech TMICE)-The Institution of Civil Engineers

Technician Surveyor (AssocRICS)–The Royal Institution of Chartered Surveyors

Building Services Engineering Technician (EngTech LCIBSE) -The Chartered Institution of Building Services Engineers

Associate Technician (AIET) –The Institution of Engineering and Technology

Professionally Qualified Architectural Technician (TCIAT) -Chartered Institute of Architectural Technologists
Why choose QFI
QFI is listed on the Register of Apprenticeship Assessment Organisations to assess this apprenticeship Standard. We have access to specialist, occupationally competent independent assessors. We will work with you to ensure that the end-point assessment runs as smoothly as possible providing support for any staff involved in the process. Contact us now to discuss your requirements leadassessor@qfiepa.org