End Point Assessment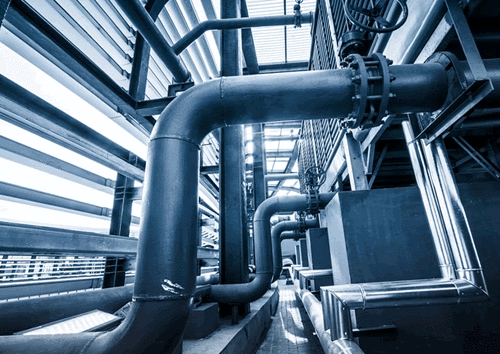 Engineering Construction Pipefitter
Reference Code:

ST0162

Level:

3

Version:

1.2

Duration:

36 Months
Introduction
The Pipe fitter is a vital Engineering Construction role, working within strictly defined processes and procedures to exacting standards.
Occupational role
This often involves working on major infrastructure projects for example, power stations and oil and gas facilities both in the UK and overseas Engineering Construction Industry and can include working in environments with systems that may carry water, steam, food, pharmaceutical, chemicals, gas, hydrocarbons or fuel which may be used in cooling, heating, lubricating and other processes.
Funding
Maximum £21,000
Entry requirements
Individual employers will set their own criteria; these may include a minimum of three GCSEs (or equivalent) at grade C or above, including English, Maths and a Science or Technology based subject.
Content
This Apprenticeship is designed to operate as the professional standard for people working as an Engineering Construction Pipefitter.
End Point Assessment
Overview of assessment
The end point assessment covers all of the skills, knowledge and behaviours in the Standard. It will take place using independent assessors appointed by QFI and the methods shown below:
Knowledge Test
Consisting of 50 multiple choice questions and will allow the apprentice to demonstrate their understanding of the knowledge requirements as specified in the Engineering Construction Pipefitter Apprentice standard. The test will be a maximum of 90-minutes and be via an online platform.
Practical Test
Consisting of a practical test in the form of one holistic pipefitting task where apprentices must work to the tolerances and specifications stated in an engineering drawing to fabricate, assemble, install, test and then dismantle a piping assembly. The assessor can ask questions during the test to assess underpinning knowledge. The skills test will take a maximum of 8 hours.
Structured Professional Review
The structured professional review takes place after successful completion of the knowledge and practical tests. It consists of a professional discussion and behavioural questions conducted by a review panel of at least two independent assessors. The review is designed to enable apprentices to demonstrate how they have met UK Spec requirements for EngTec and combined their skills, technical knowledge and behaviours in order to carry out the occupational role effectively and safely.
Readiness for assessment
The employer will endorse progression to the end-point when satisfied that the apprentice is consistently working at or above the level set out in the standard, and the pre-requisite gateway requirements have been met with evidence to support these:
achieved minimum level 2 English and mathematics
completed a Level 3 Diploma in Installing Engineering Construction Plant and Systems
completed a portfolio of work
Grading
This apprenticeship is graded by the independent assessor appointed by QFI and grades are either: fail, pass merit or distinction.
Professional Recognition
This standard will meet the professional standards of the Engineering Council for registration as Engineering Technician (Eng Tech) by an appropriate Professional Engineering Institution.
Why choose QFI
QFI is listed on the Register of Apprenticeship Assessment Organisations to assess this apprenticeship Standard. We have access to specialist, occupationally competent independent assessors. We will work with you to ensure that the end-point assessment runs as smoothly as possible providing support for any staff involved in the process. Contact us now to discuss your requirements leadassessor@qfiepa.org