End Point Assessment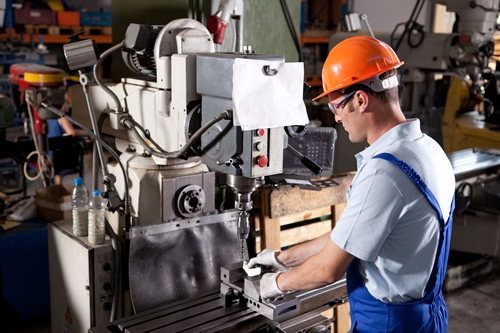 Engineering Fitter
Reference Code:

ST0432

Level:

3

Version:

1.1

Duration:

42 Months
Introduction
This occupation is found in manufacturing and process sectors. The broad purpose of the occupation is to produce complex high value, low volume components or assemblies in full or part, using machines, equipment or systems, to the required specification. For example, turbines, cranes, gearboxes, production lines, rigs and platforms.
Occupational role
Fitters may typically have a mechanical, electrical, electronic, control systems, pipe fitting or instrumentation bias or operate across multiple disciplines depending on the type of assembly. To produce or re-furbish the components fitters will interpret drawings/specifications and plan their work, for example ensuring they have the right tools, equipment and resources to complete the task to the required specification.
Funding
Maximum £21,000
Entry requirements
Employers will set their own entry requirements.
Content
The apprenticeship includes the skills, technical knowledge, and behaviours required to undertake the work of an Engineering Fitter.
End Point Assessment
Overview of assessment
The end point assessment covers all the skills, knowledge and behaviours in the Standard. It will take place using independent assessors appointed by QFI and the methods shown below:
Project: report including evidence, and questioning
Apprentices conduct a 2000-word project based on an engineering fitter activity, agreed at gateway and undertaken over a 4-week period during EPA. The project must be relevant to their workplace and under the supervision of a technical expert from their employer. The assessor will ask the apprentice a minimum of 10 open questions, based on the review of the project report and evidence.
Multiple-choice test
Knowledge Test comprising 30 multiple-choice answer questions. Duration 60 minutes.
Professional discussion
Conducted on a one-to-one basis with an assessor and supported by the apprentice's Portfolio of evidence. Duration 45 minutes.
Readiness for assessment
The employer will endorse progression to the end point when satisfied that the apprentice is consistently working at or above the level set out in the standard, and the pre-requisite gateway requirements have been met with evidence to support these:
1. achieved minimum level 2 English and mathematics
2. achieved Advanced Manufacturing Engineering Diploma or Technical Certificate Level 3
3. demonstrated competence to operate safely in a fitting environment
4. submitted a completed Portfolio of Evidence authenticated by employer
5. employer agreed project activity agreed with QFI, relevant to the apprentice's workplace
Grading
This apprenticeship is graded by the independent assessor appointed by QFI and grades are either: Fail, Pass or Distinction.
Professional Recognition
This standard aligns with the following professional recognition: IET for Eng Tech
Why choose QFI
QFI is listed on the Register of Apprenticeship Assessment Organisations to assess this apprenticeship Standard. We have access to specialist, occupationally competent independent assessors. We will work with you to ensure that the end-point assessment runs as smoothly as possible providing support for any staff involved in the process. Contact us now to discuss your requirements leadassessor@qfiepa.org