End Point Assessment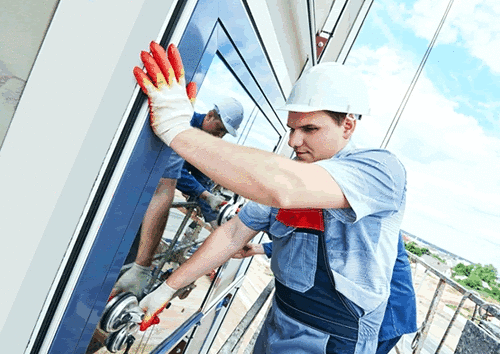 Fenestration Installer
Reference Code:

ST0743

Level:

2

Version:

1

Duration:

18 months
Introduction
This occupation is found in both the new build and refurbishment construction sector. Projects include dwellings and non-dwellings, ranging from windows, doors, bi-fold doors in homes and public houses through to large new build office and housing developments. Fenestration is the arrangement and design of windows and other external glazed elements in a building with the exception of curtain walling. It can often be the most impressive feature of a building and covers a range of products e.g. windows, doors, bi-folds, roof lights and conservatories.
Occupational role
Typical job titles include: Fenestration Installer; Window fitter; Window and door installer.
Funding
Maximum £6,000
Entry requirements
Employers will set their own entry requirements.
Content
The apprenticeship includes core knowledge, skills and behaviours required to undertake the work of a Fenestration Installer.
End Point Assessment
Overview of assessment
The end point assessment covers all of the skills, knowledge and behaviours in the Standard. It will take place using independent assessors appointed by QFI and the methods shown below:
Observation with Questioning
The Apprentice will be observed by an assessor completing 2 key activities in their normal workplace: Installation of a Door and Installation of a Window. The activities will require the apprentice to select and use of a range of machinery, equipment and/or tools. The observation will take 7 hours in total. A minimum of 5 open questions will be asked after each activity within an additional time period not exceeding 45-minutes. Apprentices will be provided with information on the format of the observation, including timescales before undertaking the activities.
Multiple-choice Test
The test will be via QFI's online platform in the presence of an invigilator. The multiple-choice test will consist of 40 closed-response multiple-choice questions. Five questions will relate to health and safety and five questions will relate to legislation. The test will include six scenario-based questions. Apprentices will have 60 minutes to complete the test, which will be closed book, which means apprentices cannot refer to manuals, reference books or materials during the test.
Interview -underpinned by portfolio
Conducted on a 1:1 basis with an assessor the interview consists of a minimum of 15 open, competence-based questions, which will focus on coverage of key themes as set out in the standards assessment plan. The interview will last for 45 minutes and apprentices can refer to and illustrate their answers with evidence from their portfolio of evidence during the interview.
Readiness for assessment
The employer will endorse progression to the end-point when satisfied that the apprentice is consistently working at or above the level set out in the standard, and the pre-requisite gateway requirements have been met with evidence to support these:
achieved minimum level 1 English and mathematics
compiled a portfolio of workplace evidence to underpin the Interview.
Grading
This apprenticeship is graded by the independent assessor appointed by QFI and grades are either: fail, pass or distinction.
Professional Recognition
N/A
Why choose QFI
QFI is listed on the Register of Apprenticeship Assessment Organisations to assess this apprenticeship Standard. We have access to specialist, occupationally competent independent assessors. We will work with you to ensure that the end-point assessment runs as smoothly as possible providing support for any staff involved in the process. Contact us now to discuss your requirements leadassessor@qfiepa.org