End Point Assessment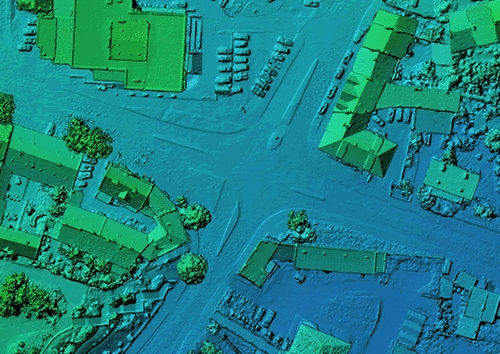 Geospatial Mapping and Science Specialist
Reference Code:

ST0492

Level:

6

Version:

1

Duration:

60 Months
Introduction
Geospatial Mapping and Science Specialists interpret and analyse geospatial data (data relating to geographic position on the earth's surface) and use leading edge digital technology such as laser scanning, Geographic Information Systems, remote sensing and imagery. They provide data analysis and advice for mapping, satellite navigation systems (Satnavs), Global Positioning Systems (GPS), infrastructure,the identification of local, suburban or international boundaries, military, mining and a wide range of other purposes.
Occupational role
Geospatial Mapping and Science Specialists can specialise in:
Geospatial engineering involving the creation of complex layers of interconnected geographic information for urban development including roads, buildings, bridges and offshore construction
Hydrography involving the surveying and charting of water, such as sea beds, harbours, lakes and rivers
Utilities involving the identification and labelling of underground public utilities such as lines for telecommunication, electricity distribution, natural gas, cable television, fiberoptics, traffic lights, street lights, storm drains, water mains, and waste water pipes.
Geospatial surveying involving the mapping of land, boundaries and land registration.
Funding
Maximum £27,000
Entry Requirements
Typically, a minimum of three A-levels at Grade C or higher or their equivalent or a relevant Level 3 apprenticeship in a construction or property related discipline but the final decision is that of each employer.
Content
This apprenticeship consists of a core and options and apprentices are required to select one option depending upon their job role.
End Point Assessment
Overview of assessment
The end point assessment covers all ofthe skills, knowledge and behaviours in the Standard. It will take place using independent assessors appointed by QFI andthe methods shown below:
Online Test
This will consist of 20 multiple choice questions on personal effectiveness. 15 of the 20 questions will be scenario-based. The test will be computer based and will take place in a controlled environment in the presence of an invigilator. Apprentices will be allocated 40 minutes to complete the testwhich they must pass to be able to submit their project for assessment
Written Project
Consisting of a 3000-word written work-based project, providing evidence of both the core and the optional knowledge and skills, depending on the apprentice's chosen job roleas set out in apprenticeship standard. A project proposal is submitted to QFI following gateway for approval. The Project must be passed before taking the professional discussion.
Professional Discussion
This takes the form of an interview with two assessors, either face to face or via an online platform, and will take 60 minutes. It is based on a 5500-word written summary of experience, submitted by the apprentice prior to the professional discussion taking place.
Readiness for assessment
The employer will endorse progression to the end-point when satisfied that the apprentice is consistently working at or above the level set out in the standard, and the pre-requisite gateway requirements have been met with evidence to support these:
achieved minimum level 2English and mathematics
have gained a BSc/BSc(Hons) in a geospatial science subject that is accredited by the Royal Institution of Chartered Surveyors (RICS) or the Chartered Institution of Civil Engineering Surveyors (ICES)
Grading
This apprenticeship is graded by the independent assessors appointed by QFI and grades are either: fail, pass, merit or distinction.
Professional Recognition
The apprenticeship will provide the knowledge, skills and behaviours to apply to become Members of the Royal Institution of Chartered Surveyors or the Chartered Institution of Civil Engineering Surveyors.
Why choose QFI
QFIis listed on the Register of Apprenticeship Assessment Organisations to assess this apprenticeship Standard. We have access to specialist, occupationally competent independent assessors. We will work with you to ensure that the end-point assessment runs as smoothly as possible providing support for any staff involved in the process. Contact us now to discuss your requirements leadassessor@qfiepa.org