End Point Assessment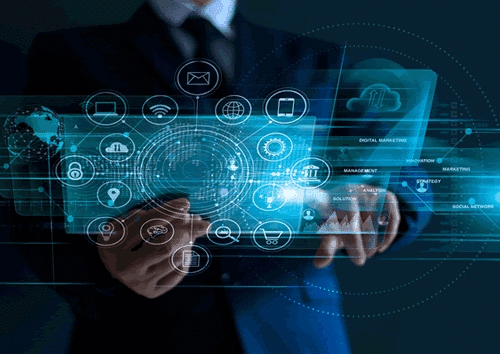 Information Manager
Reference Code:

ST0762

Level:

4

Version:

1

Duration:

24 Months
Introduction
This occupation is found in a wide range of sectors and industries such as construction, engineering, manufacturing, transportation including high-speed rail, energy and life sciences, the power industry including nuclear and renewables, local authorities, developers of smart cities and logistics.
Occupational role
The broad purpose of the occupation is to support the delivery and management of critical information, whether digital or otherwise, in the (capital) delivery phase of an infrastructure project and the ongoing management of that information within the operational phase of the resulting asset. Typical job titles include: Information Manager –Projects, Information Content Specialist, Project Information Specialist, Project Automation Specialist, Information Manager job titles often vary between sectors, employers and functions.
Funding
Maximum £7,000
Entry requirements
Individual employers will set their own selection criteria.
Content
The apprenticeship includes core knowledge, skills and behaviours required to undertake the role of Information Manager.
End Point Assessment
Overview of assessment
The end point assessment covers all of the skills, knowledge and behaviours in the Standard. It will take place using independent assessors appointed by QFI and the methods shown below:
Work-based project report and presentation with questions and answers
This method has 2 components.
Component 1: Work-based project. The work-based project report (4,500 words+/-10%) is designed to ensure that the apprentice's work meets the needs of the business and is relevant to their role. A project proposal must be agreed at gateway stage submitted to QFI within 12 weeks.
Component 2: Presentation with questions and answer Apprentices will prepare and deliver a presentation based on their work-based project report. The presentation with questions and answers will take place on a one-to-one basis between the assessor and the apprentice and allows the project to be explored in more depth. The presentation will typically last for 20 minutes and the questions and answers a further 20 minutes.
Professional Discussion(underpinned by a portfolio of evidence)
This takes the form of a one-to-one conversation between an assessor and the apprentice in which the assessor will ask a minimum of 12 open questions that will focus on coverage of prior learning or activity and problem solving. The apprentice will be encouraged to refer to their portfolio of evidence during the professional discussion to support their responses. Video conferencing maybe used to conduct the professional discussion, which will take place over 60 minutes.
Readiness for assessment
The employer will endorse progression to the end-point when satisfied that the apprentice is consistently working at or above the level set out in the standard, and the pre-requisite gateway requirements have been met with evidence to support these:
achieved minimum level 2 English and mathematics
completed a portfolio of evidence to support the professional discussion
Grading
This apprenticeship is graded by the independent assessor appointed by QFI and grades are either: fail, pass or distinction.
Professional Recognition
N/A
Why choose QFI
QFIis listed on the Register of Apprenticeship Assessment Organisations to assess this apprenticeship Standard. We have access to specialist, occupationally competent independent assessors. We will work with you to ensure that the end-point assessment runs as smoothly as possible providing support for any staff involved in the process. Contact us now to discuss your requirements leadassessor@qfiepa.org