End Point Assessment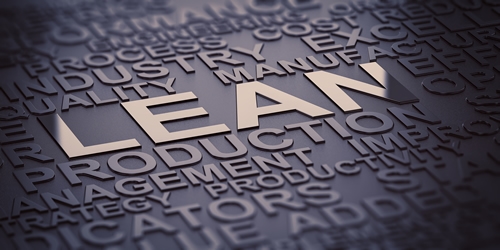 Lean Manufacturing Operative
Reference Code:

ST0420

Level:

2

Version:

1.1

Duration:

12 Months
Introduction
A Lean Manufacturing Operative will be required to prepare, control, contribute to and complete manufacturing operations, and follow manufacturing processes and standard operating procedures (SOPs) whilst adhering to specific safe working policies & procedures.
Occupational role
The advanced manufacturing sector has developed to include a wide range of new technologies and can involve the manufacturing of a number of different products with different specifications at any given time. This can result in lean manufacturing operatives being required to carry out manufacturing activities on multiple products with different specifications consecutively e.g. automotive manufacturing – Multi model manufacturing results in the manufacturing of different models of vehicle with different specification variants within a high-volume manufacturing environment.
In addition to the core knowledge and skills Lean Manufacturing Operatives must complete ONE of the following job roles options:
Production/Assembly role
Inspection/Quality assurance role
Logistics/Material handling role
Production processing/finishing role
Funding
Maximum £6,000
Entry requirements
Employers will set their own entry requirements.
Content
The apprenticeship includes the skills, technical knowledge, and behaviours required to undertake the work of a Lean Manufacturing Operative.
End Point Assessment
Overview of assessment
The end point assessment covers all the skills, knowledge and behaviours in the Standard. It will take place using independent assessors appointed by QFI and the methods shown below:
Workplace observation with questions and answers
Apprentices will be observed completing work, in their normal workplace where possible. An assessor will observe sufficient production cycles to be able to accurately assess the competence of the apprentice. Each apprentice will be assessed against the core KSBs relevant to this assessment method and those relating to their chosen option. Following the observation, the assessor will ask questions to assess underpinning knowledge. Duration 2-hours.
Professional discussion
The assessor will ask questions, based on a prior review of the apprentice's submitted portfolio of evidence. Duration 40 minutes.
Readiness for assessment
The employer will endorse progression to the end point when satisfied that the apprentice is consistently working at or above the level set out in the standard, and the pre-requisite gateway requirements have been met with evidence to support these:
1. achieved minimum level 1 English and mathematics
2. achieved the approved qualification: Level 2 Diploma in Manufacturing (Knowledge and Skills)
3. submitted a Portfolio of Evidence (to support the professional discussion)
Grading
This apprenticeship is graded by the independent assessor appointed by QFI and grades are either: Fail, Pass or Distinction.
Professional Recognition
NA
Why choose QFI
QFI is listed on the Register of Apprenticeship Assessment Organisations to assess this apprenticeship Standard. We have access to specialist, occupationally competent independent assessors. We will work with you to ensure that the end-point assessment runs as smoothly as possible providing support for any staff involved in the process. Contact us now to discuss your requirements leadassessor@qfiepa.org