End Point Assessment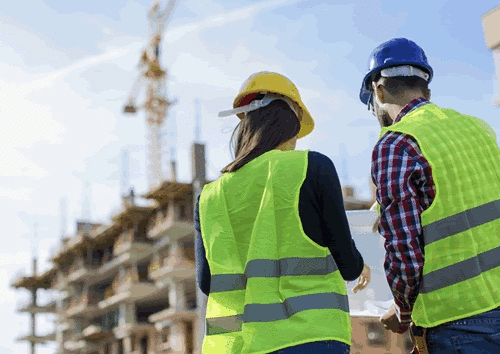 Project Controls Technician
Reference Code:

ST0163

Level:

3

Version:

1

Duration:

36 Months
Introduction
A Project Controls Technician controls, monitors and systematically analyses progress and performance data on engineering, manufacturing, construction and infrastructure projects. They require strong analytical skills and a practical approach to interpret technical information. They use specific, complex software tools to undertake a wide range of project controls tasks, including identifying the right data for scrutinising progress; setting baseline targets; tracking progress and performance; forecasting trends; identifying, modelling and anticipating deviations from baseline; assessing the impact of design/construction changes; and using insight to recommend early preventative and remedial actions.
Occupational role
Typically, job holders work in large project teams on complex projects in sectors such as construction, manufacturing, engineering, energy and infrastructure, where detailed progress /performance tracking, and an understanding of on-site hazards, health and safety requirements and compliance is critical. This hands-on role is crucial to ensuring the successful delivery of complex projects.
Funding
Maximum £21,000
Entry Requirements
Set by individual employers, entry requirements will typically include a minimum of 5 GCSE grades A* -C (or equivalent qualifications) including mathematics; English (Language).
Content
The apprenticeship includes core skills, knowledge, and behaviours required by Project Controls Technicians.
End Point Assessment
Overview of assessment
The end point assessment covers all of the skills, knowledge and behaviours in the Standard. It will take place using independent assessors appointed by QFI and the methods shown below:
Knowledge Assessment
Consisting of an online technical knowledge test to assess the apprentice's ability to apply their knowledge and includes approx. 50 simple multiple choice and 10 complex multiple choice based on at least 1 project scenario. The test takes place over 90 minutes and is a closed book test with no supporting documents allowed. Apprentice's must pass the knowledge test in order to move onto the practical test.
Practical Test
The practical test takes place in a controlled, invigilated environment and focuses on the technical skills and behaviours detailed in the Apprentice Standard and the application of project controls knowledge. It will be a written, paper-based test with no supporting documentation allowed. It is designed to test the apprentice's ability to take raw data, review it, analyse it, interpret it, identify issues and assumptions, and communicate it appropriately. The practical test will take 120 minutes.
Structured Interview
The structured interview takes place after successful completion of the knowledge test and practical test. The interview is chaired and led by an independent assessor plus a minimum of two others (i.e. a panel of 3). The interview will focus on assessing the apprentice's application of knowledge, skills, behaviours and attitude as detailed in the apprenticeship standard. The interview will take 60-80 minutes.
Readiness for assessment
The employer will endorse progression to the end-point when satisfied that the apprentice is consistently working at or above the level set out in the standard, and the pre-requisite gateway requirements have been met with evidence to support these:
achieved minimum level 2 English and mathematics
achieved a vocational qualification (VQ) at Level 3 in Project Control Practice.
Grading
This apprenticeship is graded by the independent assessor appointed by QFI and grades are either: fail, pass, merit or distinction.
Professional Recognition
This is a level 3 apprenticeship. On completion the apprentice will be eligible to apply for membership of the Association of Cost Engineers (ACostE) as a Graduate Member and will also be eligible to apply for registration as an Engineering Technician (EngTech), subject to having suitable engineering experience and undergoing a professional review process.
Why choose QFI
QFI is listed on the Register of Apprenticeship Assessment Organisations to assess this apprenticeship Standard. We have access to specialist, occupationally competent independent assessors. We will work with you to ensure that the end-point assessment runs as smoothly as possible providing support for any staff involved in the process. Contact us now to discuss your requirements leadassessor@qfiepa.org