End Point Assessment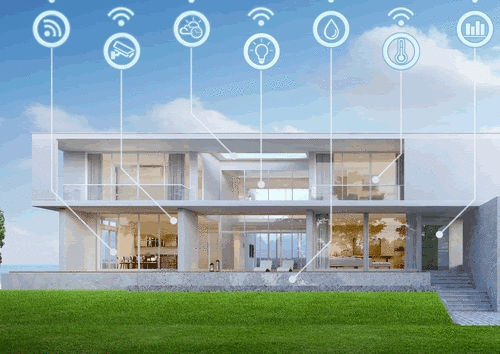 Smart Home Technician
Reference Code:

ST0464

Level:

3

Version:

1.1

Duration:

18 months
Introduction
The role of the Smart Home Technician incorporates the installing, configuring, calibrating and troubleshooting a range of electrically connected Digital Home Technologies.Generic job titles recognised across the industry are Smart Home Installation Technician/Residential Network Installer, Audio/Video Installer.
Occupational role
The SHT will work on construction sites and in homes with senior colleagues such as a Senior SHT, Smart Home Designer, Networking Specialist, or Home Theatre Designer to create integrated systems using a variety of equipment and services from other suppliers.These projects will vary in size and scale from small homes to luxury mansions, yachts, multi-dwelling developments, and will range from simple component installation to creating a complex, electronic integrated systems environment.
Funding
Maximum £9,000
Entry requirements
Employers will set their own entry requirements.
Content
The apprenticeship includes core knowledge, skills and behaviours required to undertake the work of a Smart Home Technician.
End Point Assessment
Overview of assessment
The end point assessment covers all of the skills, knowledge and behaviours in the Standard. It will take place using independent assessors appointed by QFI and the methods shown below:
Practical Test
This method has 2 components.
Component 1: TV and speaker installation -mechanical (4 Hours)
Component 2: TV & speaker setup and commissioning (2 Hours).
For each component apprentices will be observed by an assessor completing the practical test in accordance with the specifications as set out in the standards assessment plan. During the test, the assessor may ask follow-up questions to clarify work undertaken or processes followed.
Professional Discussion
This method is in the form of a professional discussion and will cover a minimum of 8 questions. The questions will focus on analysis of given scenarios, coverage of prior learning or activity and problem solving. Apprentices may refer to and illustrate their answers with evidence from their portfolio of evidence, however the portfolio is not directly assessed. Video conferencing may be used for this method the duration of which is 60 minutes.
Knowledge Test
The knowledge test can be computer or paper based and will consist of 100 multiple-choice questions that are based upon the knowledge, skills and behaviours mapped within the apprenticeship assessment plan. The test is closed book, i.e. the apprentice cannot refer to reference books or materials and a maximum of 120 minutes is allowed to complete the test.
Readiness for assessment
The employer will endorse progression to the end-point when satisfied that the apprentice is consistently working at or above the level set out in the standard, and the pre-requisite gateway requirements have been met with evidence to support these:
achieved minimum level 2 English and mathematics
completed a portfolio of evidence –to underpin the professional discussion
Grading
This apprenticeship is graded by the independent assessor appointed by QFI and grades are either: fail, pass or distinction.
Professional Recognition
N/A
Why choose QFI
QFI is listed on the Register of Apprenticeship Assessment Organisations to assess this apprenticeship Standard. We have access to specialist, occupationally competent independent assessors. We will work with you to ensure that the end-point assessment runs as smoothly as possible providing support for any staff involved in the process. Contact us now to discuss your requirements leadassessor@qfiepa.org