End Point Assessment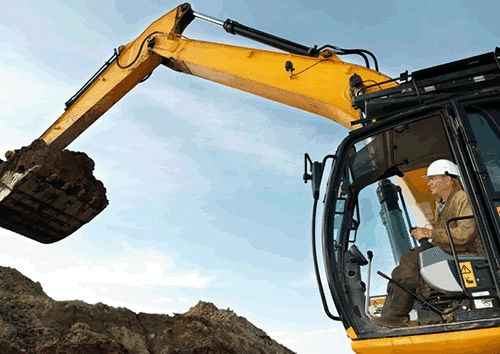 Construction Plant Operative
Reference Code:

ST0736

Level:

2

Version:

1

Duration:

15 months
Introduction
This occupation is found in Construction, Infrastructure and the Built Environment. The broad purpose of the occupation is to check, prepare and operate a number of construction machines (known as plant) that is used onsite in the construction sector including on railways, demolition and utility works (water/gas/electricity supply).
Occupational role
Typical job titles include: Machine Driver Machine driver; Equipment operator; Plant operator; Dozer operator; Concrete pump operator; Dump truck operator. Note: each of these titles is supported by the machine type e.g.360 excavator operators.
Funding
Maximum £14,000
Entry requirements
Employers will set their own entry requirements.
Content
The apprenticeship includes core knowledge, skills and behaviours required to undertake the work of a Construction Plant Operative.
End Point Assessment
Overview of assessment
The end point assessment covers all of the skills, knowledge and behaviours in the Standard. It will take place using independent assessors appointed by QFI and the methods shown below:
Practical Assessment
Apprentices will be observed by an assessor completing 7 practical demonstrations in which they will demonstrate the KSBs assigned to this assessment method. They will be carried out over a total assessment time of 5 hours and 30 minutes and may be split and delivered in any order, held over a maximum of 2 working days in order to access the various machine types which may be situated at different working areas or locations.
The 7 practical components are:
Operator-level maintenance and machine preparation for work (45 minutes)
Travelling and manoeuvring items of plant (45-minutes)
Carry out defined activities with a forklift (50-minutes)
Carry out defined activities with the 360 excavator (1-hour 15-minutes)
Carry out defined activities with the Dumper/Dump truck (45-minutes)
Carry out defined activities with the roller (40-minutes)
Carry out marshalling activity for manoeuvring an item of plant or vehicle (30-minutes)Apprentices will be provided with both written and verbal instructions on the tasks they must complete, including the timescales.
Professional Discussion
Conducted on a 1:1 basis with an assessor and consisting of a minimum of 16 questions that focus on the skills, knowledge and behaviours mapped to this method and adapted to the work-place evidence contained in the apprentice's portfolio. The apprentice may refer to their portfolio to support their answers. 90 minutes are allowed for this assessment method to take place.
Technical Theory Test
Consisting of 50 multiple-choice questions on a computer-based platform. Questions will be based upon the Knowledge, skills and behaviours mapped to this method. The test is closed book which means that apprentices cannot refer to reference books or materials. Apprentices have a maximum of 60 minutes to complete the test.
Readiness for assessment
The employer will endorse progression to the end-point when satisfied that the apprentice is consistently working at or above the level set out in the standard, and the pre-requisite gateway requirements have been met with evidence to support these:
achieved minimum level 1 English and mathematics and taken the tests for level 2
completed a portfolio of evidence to underpin the professional discussion
Grading
This apprenticeship is graded by the independent assessor appointed by QFI and grades are either: fail, pass or distinction.
Professional Recognition
N/A
Why choose QFI
QFI is listed on the Register of Apprenticeship Assessment Organisations to assess this apprenticeship Standard. We have access to specialist, occupationally competent independent assessors. We will work with you to ensure that the end-point assessment runs as smoothly as possible providing support for any staff involved in the process. Contact us now to discuss your requirements leadassessor@qfiepa.org