End Point Assessment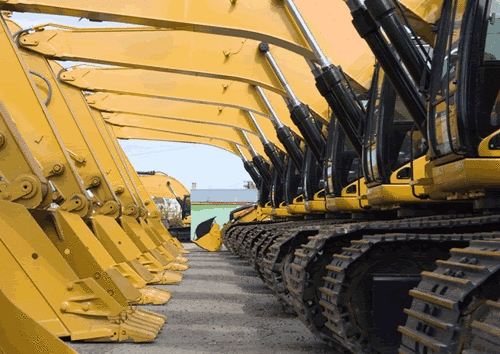 Hire Controller (Plant, Tools and Equipment)
Reference Code:

ST0269

Level:

1

Version:

1

Duration:

12-18 months
Introduction
The hire sector for Plant, Tools and Equipment (PTE) offers a service to both commercial and domestic customers. It provides specialist plant, tools, machinery or equipment on short or long-term hire to carry out specific tasks across the construction and other sectors including mechanical, electrical, facilities management and civil engineering.
Occupational role
The Hire Controller is a main point of contact for their customers but works as part of a team and needs an in-depth technical product knowledge in terms of operation of the equipment, health, safety and environmental considerations. They further advise customers on the right plant, tools or equipment for a job and in many cases, how to use it. They understand the specific requirements of the sectors in which their customers operate and are also a main source of technical advice and instruction for customers. They further ensure that stock is maintained to the required standard and help to ensure that all legal, health, safety and environmental requirements are met.
Funding
Maximum £5,000
Entry requirements
Employers will set their own entry requirements.
Content
The apprenticeship includes core knowledge, skills and behaviours required to undertake the work of a Hire Controller (Plant, Tools and Equipment).
End Point Assessment
Overview of assessment
The end point assessment covers all of the skills, knowledge and behaviours in the Standard. It will take place using independent assessors appointed by QFI and the methods shown below:
Knowledge Test
Consisting of 50 multiple-choice knowledge-based questions of which 10 will be scenario based and provide short (no more than 5 lines) descriptions of potential situations a Hire Controller may encounter. Apprentices are allowed 90 minutes to complete the knowledge test. The knowledge test can be either electronic or a paper-based and is taken in the presence of an invigilator. Apprentices must pass the knowledge test in order to proceed to the Professional Interview.
Professional Interview
The professional interview will consist of a minimum of 15 questions posed by an assessor. The assessor will ask questions that clarify and probe the apprentice's knowledge, skills and behaviours based on the work record portfolio developed during the apprenticeship in real work environments. The apprentice may refer to their work record portfolio during the professional interview, which will take place over 90 minutes.
Readiness for assessment
The employer will endorse progression to the end-point when satisfied that the apprentice is consistently working at or above the level set out in the standard, and the pre-requisite gateway requirements have been met with evidence to support these:
achieved minimum level 1 English and mathematics
completed a work record portfolio to support the professional interview
Grading
This apprenticeship is graded by the independent assessor appointed by QFI and grades are either: fail, pass or distinction.
Professional Recognition
N/A
Why choose QFI
QFI is listed on the Register of Apprenticeship Assessment Organisations to assess this apprenticeship Standard. We have access to specialist, occupationally competent independent assessors. We will work with you to ensure that the end-point assessment runs as smoothly as possible providing support for any staff involved in the process. Contact us now to discuss your requirements leadassessor@qfiepa.org