End Point Assessment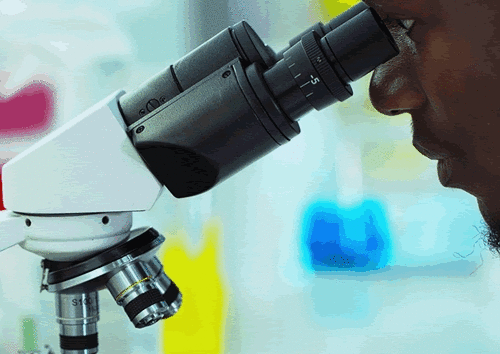 Laboratory Technician v1
Reference Code:

ST0248

Level:

3

Version:

1

Duration:

24 Months
Introduction
This occupation is found in a wide range of organisations, including but not exclusively, chemical, primary and secondary pharmaceutical, biotechnology, formulated products, nuclear companies and analytical science services, dental laboratories and educational establishments.
Occupational role
The broad purpose of the occupation is working at the forefront of technology to carry out both routine and one-off laboratory testing (and manufacturing where relevant) and perform a variety of technical support functions across the organisation.
Funding
Maximum £21,000
Entry Requirements
Individual employers will determine their own entry requirements.
Content
The apprenticeship includes the occupational knowledge, skills and behaviours required by Laboratory Technicians.
End Point Assessment
Overview of assessment
The end point assessment covers all of the skills, knowledge and behaviours in the Standard. It will take place using independent assessors appointed by QFI and the methods shown below:
Review of Behaviours Evaluation Log
During their training, an apprentice's behaviours will be evaluated on at least 3 occasions. The outcome from the last evaluation is used as evidence in the vocational competence discussion and contributes to the grading of the apprenticeship award.
Synoptic Assessment Test (SAT)
Involves a workplace observation by the assessor nominated by the Employer (observed by QFI's External Assurer). The purpose of the SAT is to validate the apprentice's competence by observing them carrying out their job role in a normal working environment under normal conditions. The SAT will form the basis of the vocational competence discussion.
Vocational Competence Discussion
This will be with an external assessor and will cover the whole apprenticeship standard, including behaviours. The apprentice can draw on evidence from the synoptic assessment test and evidence generated during the vocational competence evaluation process.
Scenario Case Study
This will take the form of a situational analysis of a given case study and be invigilated by an external assurer. The case study will describe a scenario and the apprentice will be presented with a standardised set of questions. This ensures the apprentice is able to transfer the knowledge and skills learnt during the apprenticeship to a prescribed situation.
Readiness for assessment
The employer will endorse progression to the end-point when satisfied that the apprentice is consistently working at or above the level set out in the standard, and the pre-requisite gateway requirements have been met with evidence to support these:
achieved minimum level 2 English and mathematics
completed a knowledge qualification, level 3 or higher, that is recognised by a professional body as suitable for registration for RsciTech
completed a vocational competence evaluation log to include a completed a behaviours evaluation log
Grading
This apprenticeship is graded by the independent assessor appointed by QFI and grades are either: fail, pass or distinction.
Professional Recognition
As part of the Gateway apprentices must have achieved a qualification which is relevant to the occupation and is recognised by a professional body as suitable for registration for RsciTech.
Why choose QFI
QFI is listed on the Register of Apprenticeship Assessment Organisations to assess this apprenticeship Standard. We have access to specialist, occupationally competent independent assessors. We will work with you to ensure that the end-point assessment runs as smoothly as possible providing support for any staff involved in the process. Contact us now to discuss your requirements leadassessor@qfiepa.org