End Point Assessment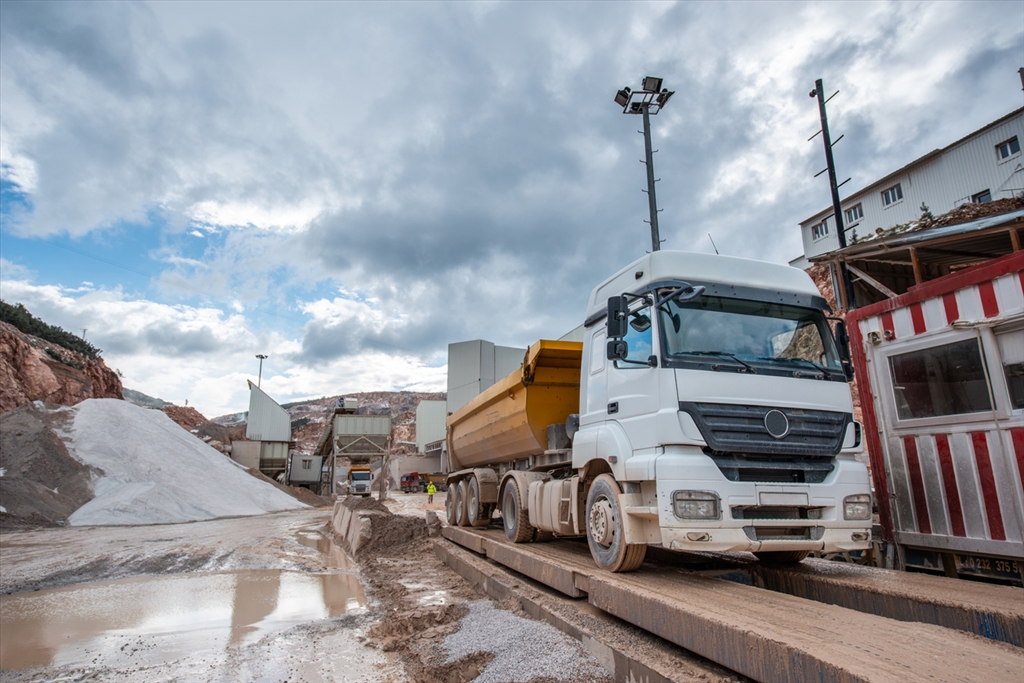 Mineral Processing Weighbridge Operator
Reference Code:

ST0145

Level:

2

Version:

1

Duration:

36 months
Introduction
A mineral processing weighbridge operator can act as the hub for the operational site, controlling vehicle movements, contractors, authorised personal and members of the public. Anyone reporting to the weighbridge operator must be able to demonstrate their competence to access and work on this site and has to be inducted to the site-specific health and safety policies and procedures.
Occupational role
The operator must know the specific regulations that apply to their operation, for example a quarry, cement plant or bulk powders plant and be able to stop work should they identify a breach. Other duties may include controlling the logistics and transport fleet of LGV vehicles to deliver the various product to customers within the time restrictions and shelf life of product. This may involve arranging transport to fulfil the order schedule, liaising with customers, members of staff and hauliers on a daily basis, weighing vehicles into the site via the weighbridge and directing them to the correct locations on site, weighing and inspecting vehicles that have been loaded to ensure they are correctly loaded and/or secured and fit for the public roads.
Funding
Maximum £6,000
Entry requirements
Employers will set their own entry requirements.
Content
The apprenticeship includes the skills, technical knowledge, and behaviours required to undertake the work of a Mineral Processing Weighbridge Operator.
End Point Assessment
Overview of assessment
The end point assessment covers all the skills, knowledge and behaviours in the Standard. It will take place using independent assessors appointed by QFI and the methods shown below:
Knowledge assessment
Consisting of 30 multiple-choice questions via an online platform, under controlled conditions. Duration 60 minutes.
Observation with questions
Consisting of a timed synoptic practical observation of the apprentice in the workplace completing the daily tasks required by their employer as per their job description. The duration of the observation is 60 minutes and is followed by 30 minutes of follow-up questions based on the observation.
Professional discussion (supported by portfolio of evidence)
Conducted on a 1:1 basis between the apprentice and the assessor. The assessor will ask a minimum of 10-12 open questions covering underpinning knowledge, skills and behaviours, informed by their review of the apprentices portfolio of evidence. Duration 60 minutes.
Readiness for assessment
The employer will endorse progression to the end point when satisfied that the apprentice is consistently working at or above the level set out in the standard, and the pre-requisite gateway requirements have been met with evidence to support these:
achieved minimum Level 1 English and mathematics and taken the tests for Level 2
completed a minimum of 12 months of learning
achieved the MPQC Level 3 Diploma in Weighbridge Operations
completed a Portfolio of Evidence (to support the Professional Discussion)
Grading
This apprenticeship is graded by the independent assessor appointed by QFI and grades are either: Fail, Pass or Distinction.
Professional Recognition
NA
Why choose QFI
QFI is listed on the Register of Apprenticeship Assessment Organisations to assess this apprenticeship Standard. We have access to specialist, occupationally competent independent assessors. We will work with you to ensure that the end-point assessment runs as smoothly as possible providing support for any staff involved in the process. Contact us now to discuss your requirements leadassessor@qfiepa.org