End Point Assessment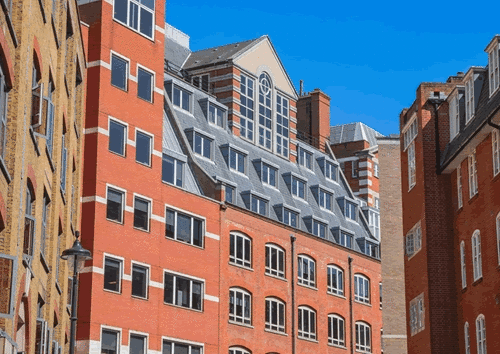 Senior Housing / Property Management
Reference Code:

ST0236

Level:

4

Version:

1

Duration:

18 Months
Introduction
The senior housing/property management occupation in both social/private housing sectors is responsible for the management and delivery of housing/ property related services within their business/service area(s). The role involves the management of resources with delegated authority to deliver the business objectives.
Occupational role
Typical roles include: Neighbourhood Housing Manager; Neighbourhood Investment Manager; Property Manager; Voids / Lettings Manager; Assets Manager; Incomes Manager; Resident Involvement Manager; Supported Housing Manager; Leasehold Manager.
Funding
Maximum £9,000
Entry requirements
Employers will set their own entry requirements.
Content
The apprenticeship includes core knowledge, skills and behaviours required to undertake the work of a Senior Housing/Property Manager.
End Point Assessment
Overview of Assessment
The end point assessment covers all of the skills, knowledge and behaviours in the Standard. It will take place using independent assessors appointed by QFI and the methods shown below:
Assessment of Project
The project will be a practical work-based assignment, completed during the last 6months of the apprenticeship, following the gateway process. It provides the opportunity to demonstrate integration of skills, knowledge, and behaviours that will be assessed through the final assessment process. A final interview panel, consisting of the line manager, training provider and an assessor appointed by QFI, will review the completed project as preparation for the interview/viva and prepare the structure of the interview.
Interview/Viva
The interview/viva will commence with a 5-10minute presentation by the apprentice based on their project followed by a series of questions from the assessment panel. This will take approximately 45 minutes. The focus of the final assessmentis on the apprentice demonstrating competence against the defined assessment criteria. The interview panel will review the evidence and allocate a grade accordingly. The interview/viva will be conducted either face-to-face or via video conferencing and will take approximately 1 hour.
Readiness for assessment
The employer will endorse progression to the end-point when satisfied that the apprentice is consistently working at or above the level set out in the standard, and the pre-requisite gateway requirements have been met with evidence to support these:
achieved minimum level 2 English and mathematics
completed an agreed regulated qualification (recommended)/ or an assessment of knowledge
developed a portfolio of evidence through a formative assessment process
Work based project (mandatory as assessed at end point).
Grading
This apprenticeship is graded by the independent assessor appointed by QFI and grades are either: fail, pass or distinction.
Professional Recognition
On completion of the apprenticeship, apprentices will be able to join the following:
Chartered Institute of Housing (CIH) at Member level. They will also qualify for the Professional Diploma route to Chartered Membership.
Association of Residential Letting Agents (ARLA) at Member Grade or Fellow Member Grade (depending on length of service within the sector and position within the organisation)
Institute of Residential Property Management at Member Level (IRPM).
Why choose QFI
QFI is listed on the Register of End Point Assessment Organisations to assess this apprenticeship Standard. We have access to specialist, occupationally competent independent assessors. We will work with you to ensure that the end-point assessment runs as smoothly as possible providing support for any staff involved in the process. Contact us now to discuss your requirements leadassessor@qfiepa.org